Investment boutiques can be a variety of asset management firms. Boutiques are small firms that are operated independently. Generally, 50% of the equity is owned by the management. There are personalised investment services that are offered by a boutique.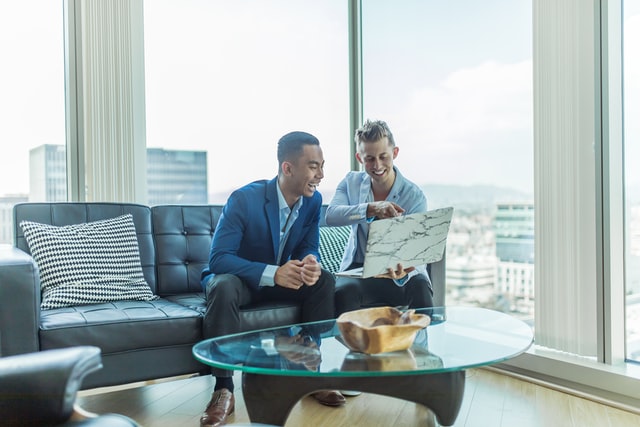 When investing in the best small companies fund under a boutique fund manager, the company itself has a vested interest in the success of the boutique as it will have direct equity ownership. There are many skilled professionals who work within the boutique structure because there is a lot of incentive for owning the results of how their investment strategies have performed successfully. This allows them to build up a portfolio. Generally, these professionals will have a large part of their personal funds invested in the portfolios they manage.
So there is a real sense of responsibility that they are working with and there is long term commitment to the goals of the investment. The philosophy of a boutique is focused and they have a rigorous process when it comes to choosing how to build portfolios. The boutique fund managers focus on strategies that they are skilled at and there is a lot of global experience that they bring to the company. You need to make sure that your funds are managed by experienced professionals and boutique fund managers will ensure that your interests are protected.
A boutique fund manager will think like an owner and act the same way. There is a lot of thought and careful research when selecting companies that they choose to invest in. The prospective investments are assessed from a holistic perspective and there is a lot more at stake when your funds are invested as well when compared to a minority shareholder. So you have a lot of skin in the game and investment decisions are taken carefully and responsibly.
This commitment that a boutique fund manager puts into their work will significantly improve the investment outcomes. Generally, boutiques tend to outperform when compared to others because of this reason. There is a succession plan for any boutique and there is a multi-generational management plan that will continue to motivate the key principals. The founding members of the boutique will have a tried and tested investment approach that is echoed in the way fund managers operate.
There is a strong investment and company culture in a boutique. There is an entrepreneurial culture in boutiques which provides an attractive option for talented investors. There are a smaller number of staff members in a boutique so generally, they will not invest in large sales teams.
They will have their own investment philosophy that has been created over the years with a lot of experimentation. A boutique is more investment-centric and this can lead to risk-adjusted returns. The back office requirements of a boutique are outsourced so that primary focus can be given to the management of investments. Micromanagement is therefore reduced and organisational agility is increased. The fund managers within a boutique have a passion for investing and they are given more control over their investment options allowing them to try out all opportunities. Portfolio managers are dedicated to making investment decisions and decisions regarding asset allocation.