Before someone starts using the kitchen which is a risky place, they are thought kitchen safety such as proper use of cutting tool and using the stove, especially if the heat source is gas. Kitchen safety instruction reduces the chance of accidents and the correct way of using a cutting tool would ensure that every experience and time spent in the kitchen is an enjoyable and productive one.
Cutting tools if handled improperly can endanger your safety. Hand held knife do not have any safety guards or kill switches to protect the user's safety. The only way to ensure the user's safety is if they are knowledgeable on how to handle and use a sharp cutting tool.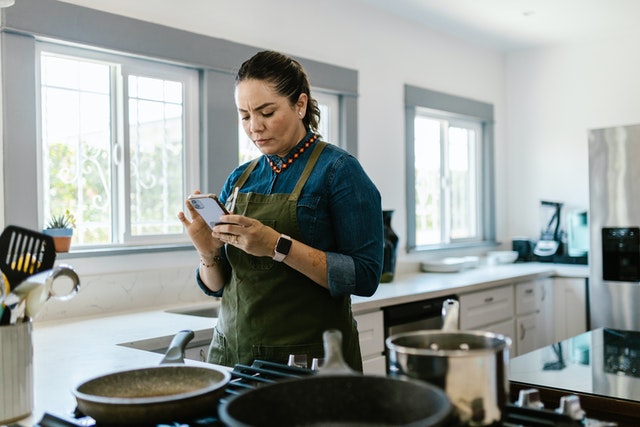 Sharpen the cutting tool before use
A dull knife is something that you should not use since it could be really dangerous. Not only that, dull Knives would make it difficult to cut ingredients that you would use to cook a meal. Sharpening your knife and retaining its blade's edge is easy by using a whetstone or any knife sharpener that you deem easy to use. Keep in mind though that a sharpening steel or a knife hone is only useful for quick touch up in between sharpening using a whetstone or an electric sharpener.
Use the correct cutting tool appropriate for the task
Another tip that should be followed when ensuring safety while using a cutting tool is by using the correct tool appropriate for the task. Since there are numerous cutting tools available, choosing the correct one based on its shape, size and style is necessary to keep the user safe and to ensure that the preparation and cutting of the ingredients is quick to be ready before meal time.
Keep your cutting tool clean
Since your cutting tool is used to cut meat and other ingredients, the possibility of it being the tool to spread germs and contaminate your food is very likely. To avoid contamination, it is necessary that it is cleaned thoroughly (as well as the rest of your kitchen). A clean cutting tool is also easy to use. To avoid dropping your cutting tool which could be the cause of injury, make sure the handle is not greasy by keeping it clean at all times as well.
Don't catch a falling cutting tool
A cutting tool that is about to fall is not safe at all. You would not know whether you would be able to catch it by the handle or by the blade. It's a 50-50 chance and something that you should not risk. You should also cut on a clean and free from destruction work surface to avoid being distracted and the cutting tool from falling.
Of course, even if you have been careful for all the time the possibility of you dropping the knife is still possible. Since we all have the innate inclination to catch something that is falling, you have to remember to just let it fall.
Kitchen safety is a serious matter and for all of us using it should be a primary goal.